a big ship with high shields.
it lacks very much in firepower. only 2 little shots can depelt its whole energy bar unupgraded.
don't use firepower much. RAMMMMMMMM in to astroids while firing is te best way to pass this.
upgrade shield regen 3 times and bypass is the best way.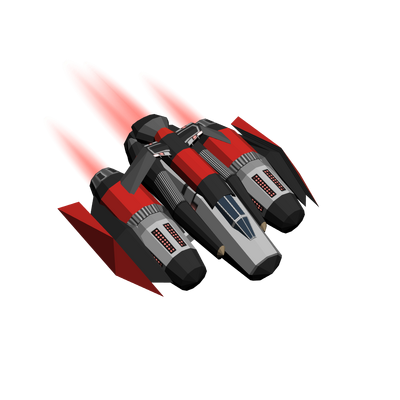 Cannons
[
]
| Type | Energy Per Shot (Min/Max): | Damage (Min/Max): | Velocity (Min/Max): | Mirrored: | Recoil: | Frequency: | Error: | Bullets Spread Angle (Degree(s)): | # Of Lasers: |
| --- | --- | --- | --- | --- | --- | --- | --- | --- | --- |
| Pulse | 26/34 | 13/17 | 130/180 | true | 0 | 4 | 7 | 0 | 0 |