This Support class ship shares similar characteristics to the U-Pulsar of U-Series, having 2 "pulsar" type guns firing clusters of lasers with each shot.
The stats are overall good, with decently high shields, OK mobility, and quite strong energy.
A couple of disadvantages are the slow lasers and the lack of knockback.
Overall, a good choice of ship, with a playstyle similar to the U-Sniper with less recoil.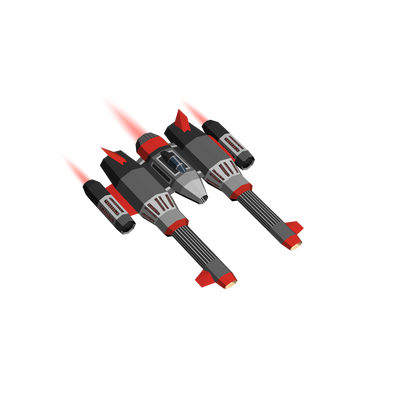 | Type | Energy Per Shot (Min/Max): | Damage (Min/Max): | Velocity (Min/Max): | Mirrored: | Recoil: | Frequency: | Error: | Bullets Spread Angle (Degree(s)): | # Of Lasers: |
| --- | --- | --- | --- | --- | --- | --- | --- | --- | --- |
| Pulse | 4/7 | 2/3.5 | 120/165 | true | 5 | 2 | 0 | 0 | 15 |